Dora and the Lost City of Gold: It's Movie Time
Dora the Explorer is Back in a New Movie
Dora the Explorer is back and has grown up in her new film Dora and the Lost City of Gold. Her new adventure? High School. Dun dun duuunnnnn! Can she survive the dangers of being a teenager?
So of course, Favorite Grampy had to gather up the grandkids and go see an advanced screening of Dora and the Lost City of Gold. Emily, the oldest grandchild, is about to become a teenager so this movie really hit home.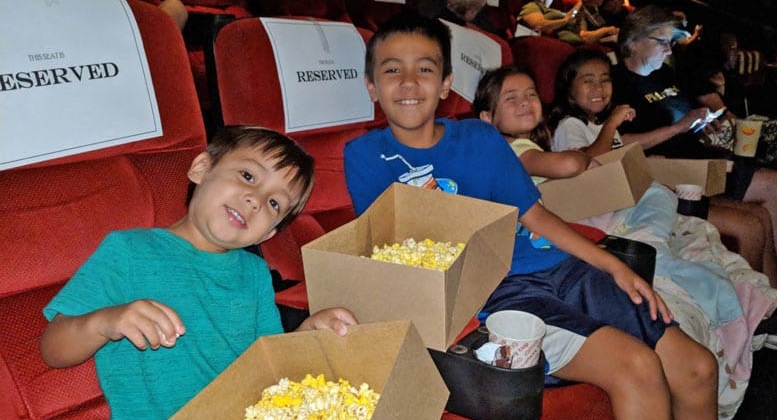 The grandkids, aged 3-12, loved the film and so did Favorite Grampy. We were very impressed with the Poo Hole Song. Potty humor is ageless!
What's the Dora Movie About
Here is a quick synopsis about the movie. Having spent most of her life exploring the jungle with her parents, nothing could prepare Dora for her most dangerous adventure ever – High School.
Always the explorer, Dora quickly finds herself leading Boots (her best friend, a monkey), Diego, a mysterious jungle inhabitant, and a ragtag group of teens on a live-action adventure to save her parents and solve the impossible mystery behind a lost city of gold.
It's All About the Frijoles
In Dora and the Lost City of Gold, Dora's Abuelita tells Dora she will make her some frijoles to help her feel better. That sounds like my Abuelita. She was always feeding me when I was down or needed a snack. So if you are feeling a little blue or are just hungry, here is my Abuelita's frijole recipe.
Frijoles aka Refried Beans Recipe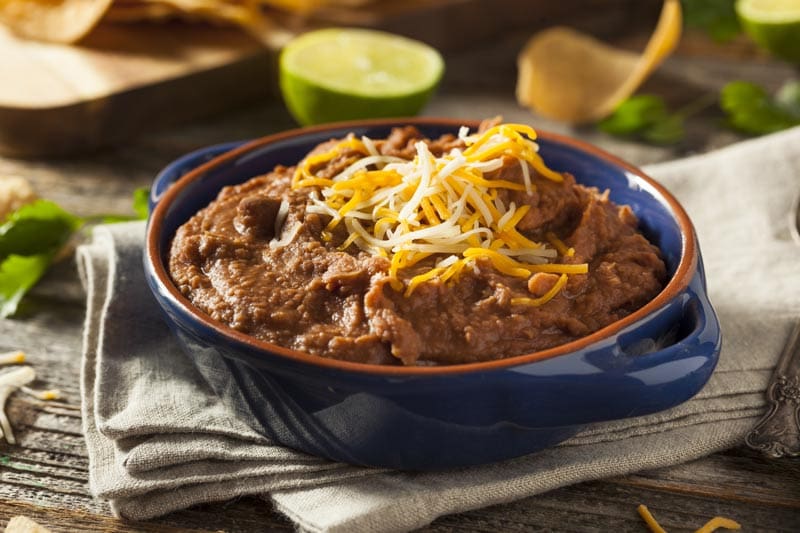 Cooking Frijoles is a two-step process, hence RE-fried. Step 1 is to cook the beans, Step 2 is to fry the beans.
Step 1 – Cook Beans
1 pound bag of pinto beans
1 gallon of water
Pour bag of pinto beans into a large pot and add one gallon of water. Bring to a boil and then reduce heat to medium.
Cook for 3 hours. Stir regularly.
As the beans cook they will expand as they absorb the water. Don't let all the water boil off as this will cause the beans to burn. Keep just enough water to cover the beans.
After 3 hours the beans should be very soft. Use a blender to blend the beans into a creamy consistency. Set aside for now.
Step 2 – Fry Beans
3 tablespoons of Lard
Salt
Take a large frying pan and melt the lard over medium-high heat. Lard is the secret ingredient in frijoles. DON'T substitute oil as they will not taste like Abeulita's frijoles. The lard gives the flavor.
Add the creamy beans from Step 1 a little at a time and fry the beans. Be careful as the lard is very hot and will splatter.
Let cook for about 5 minutes stirring constantly. Salt to taste.
Serve with cheese on top and now you have a dish that will make you feel better. Consider it Hispanic ice cream.
Opening in Theaters August 9th
Dora and the Lost City of Gold opens in theaters nationwide on August 9th. It's a fun movie to see with the whole family.