'Maleficent: Mistress of Evil' You Won't Believe What Happened In The Movie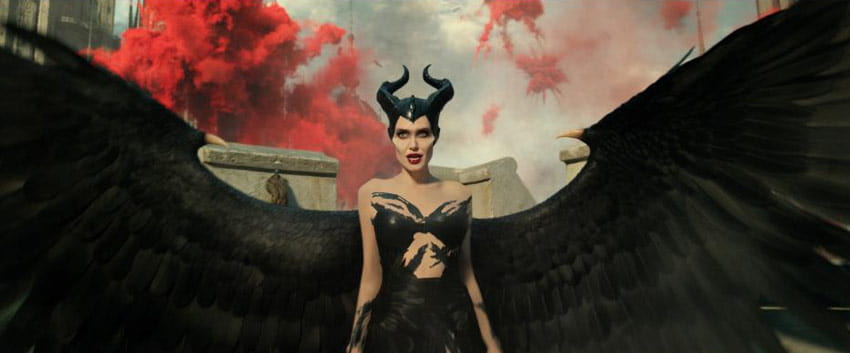 This time Favorite Grampy and Grammy left the grandkids with their parents and went out on a date to see an advanced screening of Maleficent: Mistress of Evil. Thanks Disney for the invite.
Now I have to say that Favorite Grampy is a big classic Disney animated movie fan, especially of the 1959 film Sleeping Beauty. In that film, Maleficent was an evil spine-chilling Disney Villain and I loved it.
When the first Maleficent came out 5 years ago, I was not crazy that she was portrayed as just a misunderstood creature due to bad stories being told about her. I liked her as a Villain.
That said, I did like the first Maleficent movie and this new film, Maleficent: Mistress of Evil. You see, I learned that the story of Maleficent has become twisted over the years. The legend has changed to portray her as bad and evil as told in Sleeping Beauty. Maleficent was never really like that. That was all gossip.
Grammy is a huge Malificent fan. Whether she is the evil villain or the hero. Grammy even wore her Maleficent leggings to the theater.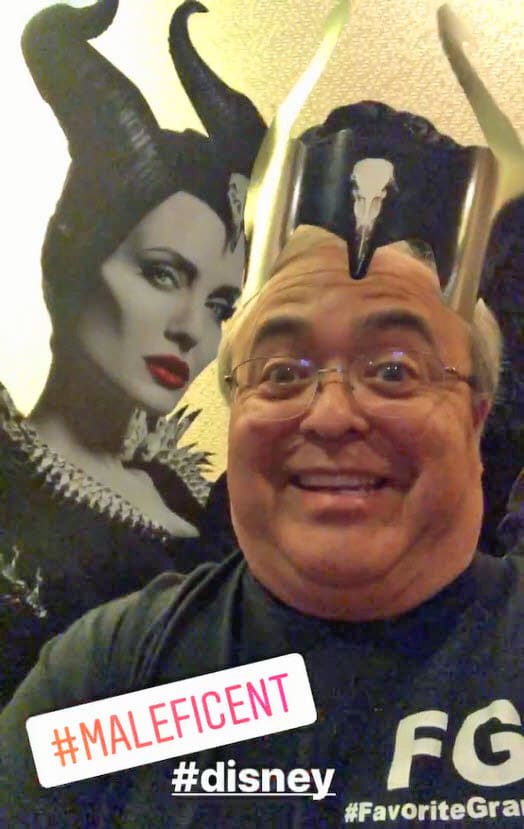 Who Is the Most Evil Disney Villain?
We got to the Regal Majestic & IMAX cinema early. Which gave us lots of time to stock up on goodies from the concession stand. While waiting in our seats with snacks in hand we got talking to the people sitting around us and started playing a game, Who's the worst Disney Villain?
After much debate, our consensus for the evilest Disney Villain was Cruella de Vil. Why? We came up with three reasons.
"Cruel" is in her name – Cruella
Her last name is de Vil – Put it together and it spells Devil
What makes her the worst is that she wants to kill puppies!
Who would you pick as Disney's greatest Villain?
The Movie: Disney's Maleficent: Mistress of Evil
Maleficent: Mistress of Evil is a sequel to Maleficent that came out in 2014. Angelina Jolie once again dons her wings to play the "not so evil" Mistress of Evil.
The movie starts out with Aurora, played by Elle Fanning, and Maleficent living in the Moors. The Moors are a kind of fairyland full of wonderful magical creatures. Aurora is the Queen of the Moors.
One day Prince Phillip comes and proposes to Aurora. Maleficent is not too happy with a human asking to marry her goddaughter.
Having heard about the engagement King John and Queen Ingrith, Prince Phillip's parents, ask Aurora and Maleficent over for a "let's meet the new in-laws" dinner. But things don't go well as you might expect, and we start off on a roller coaster ride of unexpected allies and dark new forces.
"This is no fairytale."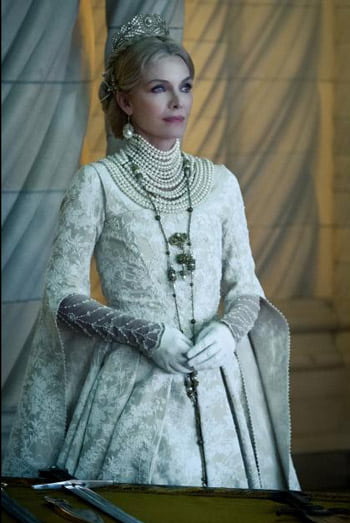 Michelle Phifer who plays Queen Ingrith did an awesome job in the roll.
The visuals are breathtaking in the film. When we first see Maleficent fly it felt like we were flying right along with her. I could swear the theater was moving.
I interviewed Grammy after the movie on her thoughts about the film.
She said. "I'm a big Maleficent fan and I loved the story. It kept me on the edge of my seat."
"It was not predictable like some movies. I didn't know how it was going to turn out in the end."
I think she gave it 5 stars.
You Won't Beleive It!
I said previously you wouldn't believe what happened in the movie. Hey, I can't believe Disney actually did this! Now I wish I can tell you what I was shocked about but I don't want to ruin it for you and you might not think it's a big deal. You will just have to watch the film and see.
I'm Taking The Grandkids to Maleficent
I really did like the movie and plan to take all the grandkids to go see it opening weekend. I know they will love it.
Maleficent: Mistress of Evil opens in theaters on October 18th.
Favorite Grampy Trivia: Did you know Angelina Jolie and Favorite Grampy acted together in the 2010 film Salt. Well, Angie acted, I just stood against a wall. I was a movie extra, "Man in Subway #17." But I can say we shared the Silver Screen together. LOL.
---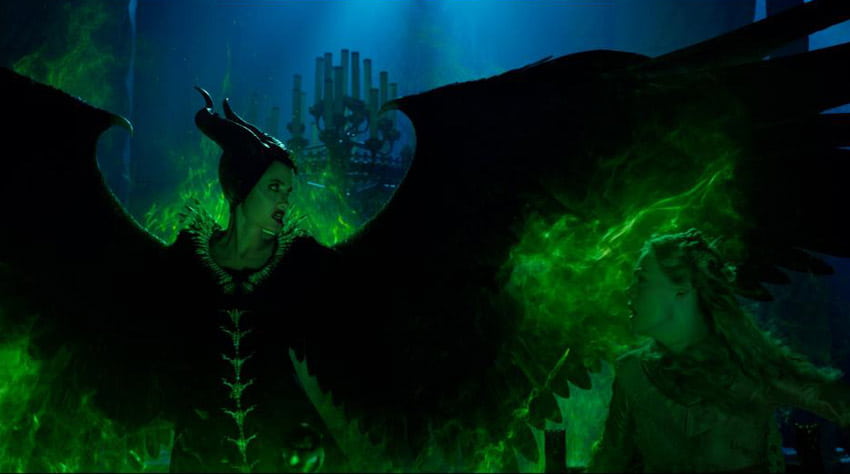 The Characters
Maleficent
ANGELINA JOLIE – The dark fairy Maleficent protects the magical creatures of the Moors.
Enigmatic and reviled, yet deliciously wicked, she has grown to love the princess she cursed to
sleep forever.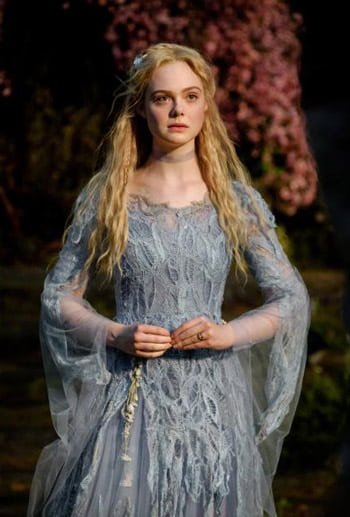 Aurora
ELLE FANNING – The princess cursed as a child by Maleficent, Aurora, is now Queen of the Moors, a position bestowed on her by her godmother, and is set to wed Prince Phillip. Embodying goodness, kindness and compassion, Aurora's love for her godmother is unconditional, and it is her pure heart and desire to do good which gives her the strength to face evil.
Queen Ingrith
MICHELLE PFEIFFER – Queen of Ulstead and Aurora's future mother‐in‐law, Queen Ingrith is wicked, cunning and selfish. A worthy adversary to the dark fairy Maleficent, she has an evil plan to divide humans and fairies forever.
Conall
CHIWETEL EJIOFOR – Strong, fearless, heroic and kind, Conall is one of the leaders of the dark fey, a band of winged creatures exiled from the human world, who rescues and befriends Maleficent. Having observed the dark fairy for some time, he is an advocate for peace between men and fairies.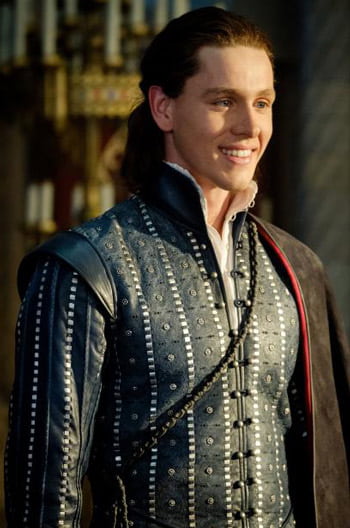 Prince Phillip
HARRIS DICKINSON – The crown prince of Ulstead, Prince Phillip is the son of King John and Queen Ingrith. His upcoming marriage to Aurora, while intended to unite humans and fairies, is in truth, part of an evil plan conceived by his mother to harm his betrothed.
Diaval
SAM RILEY – The raven Diaval is Maleficent's constant companion. Having spent 16 years together watching Aurora grow up, he has developed a fondness for Maleficent. He now serves as her eyes and ears in the human world, and even with all the abuse he is subjected to, is incredibly tolerant and fiercely loyal.
Borra
ED SKREIN – One of the leaders of the Dark Fey, a band of winged creatures residing in a cavernous nest, Borra seeks war with the humans and views Maleficent as key to their success.
---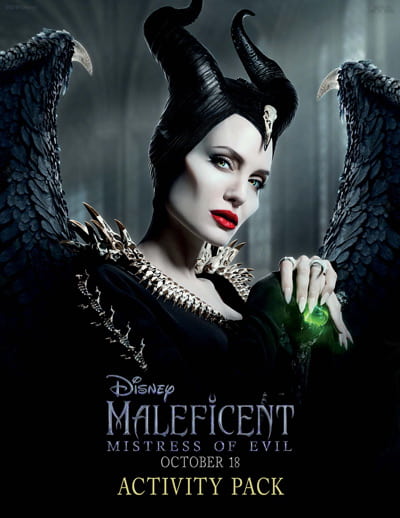 Maleficent: Mistress of Evil Activity Pack
Includes
Spot the Difference
Door Hangers
Book Marks Maze
Coloring Sheets
---
MALEFICENT: MISTRESS OF EVIL
WALT DISNEY STUDIOS MOTION PICTURES
Genre: Fantasy Adventure
Rating: PG
Release Date: October 18, 2019
Director: Joachim Rønning
Story by: Linda Woolverton
Screenplay by: Linda Woolverton and Noah Harpster & Micah Fitzerman-Blue (credit not final)
Producers: Joe Roth, Angelina Jolie, Duncan Henderson Executive Producers: Matt Smith, Jeff Kirschenbaum, Mike Vieira, Linda Woolverton
Cast:
Angelina Jolie
Elle Fanning
Chiwetel Ejiofor
Sam Riley
Harris Dickinson
Ed Skrein
Imelda Staunton
Juno Temple
Lesley Manville
Michelle Pfeiffer
Maleficent: Mistress of Evil on Social Media
Facebook: Facebook.com/Maleficent
Twitter: @Maleficent
Instagram: @DisneyMaleficent
Hashtag: #Maleficent
Official Summary
The years have been kind to Maleficent and Aurora. Their relationship, born of heartbreak, revenge and ultimately love, has flourished. Yet the hatred between man and the fairies still exists. Aurora's impending marriage to Prince Phillip is cause for celebration in the kingdom of Ulstead and the neighboring Moors, as the wedding serves to unite the two worlds. When an unexpected encounter introduces a powerful new alliance, Maleficent and Aurora are pulled apart to opposing sides in a Great War, testing their loyalties and causing them to question whether they can truly be family.