Disney Character Breakfast on a Budget at Garden Grove
Having Trouble Finding a Character Dining Reservation at Walt Disney World for Your Family?
Welcome to the Garden Grove restaurant. While many folks are familiar with Disney Character Dining options across the Walt Disney World property, we were surprised to find that we could get a last-minute character breakfast table at this little gem hidden at the Walt Disney World Swan Hotel.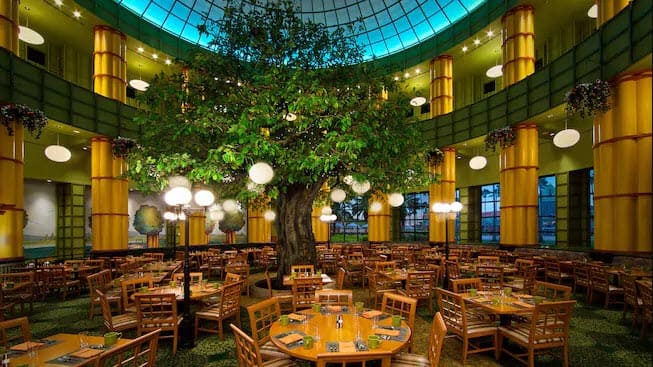 We like to refer to this as Secret Character Dining at Disney World. This buffet is tucked away on the ground floor of the Walt Disney World Swan Hotel, located between the Disney's Yacht Club Resort and Disney's Boardwalk Inn.
Cheapest Disney Character Breakfast Pricing
If you are on a budget this may be the cheapest character breakfast Disney World has to offer. The pricing for adults (age 10 and up) was $27.99, and children (age 3-9) $17.99.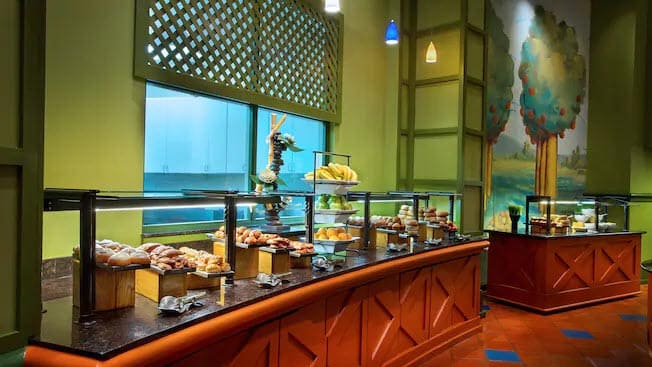 The Breakfast Buffet at Garden Grove
The price includes all items on the buffet, featuring a variety of hot and cold dishes, pastries and fruits, including the must-have world famous Disney Mickey Waffles! There is also an omelet station where you can build your own omelet and a variety of beverage options including fresh specialty smoothies. there is certainly something for everyone here.
The food was basic but fresh and tasty. Overall, we were happy with the variety of choices, and for the relatively inexpensive price found this was a well composed basic breakfast experience. We hope to try the character dinner in the future.
You can see a glimpse of the buffet options provided at Garden Grove in our YouTube.
During our breakfast we got to hang out with Pluto and Goofy. Since this restaurant is relatively small and a bit off the beaten path, the service is laid back and the experience feels more relaxed than that of other character buffets at Disney World.
Note the characters present may vary and the number of characters attending this event may be fewer than other similar dining experiences at Walt Disney World.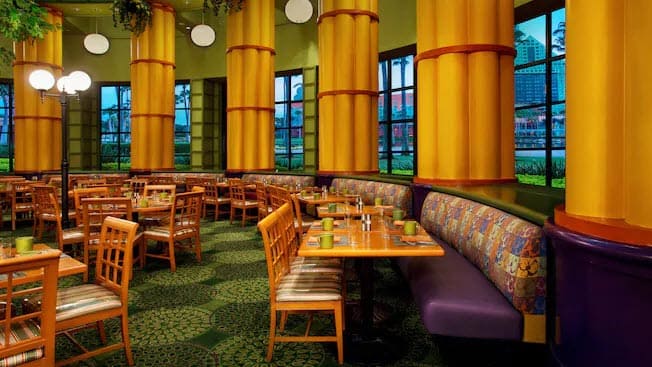 Advanced Dining Reservations
Although we were able to snag a table, we always recommend checking to see if Advanced Dining Reservations are available. Be sure to check the schedule to confirm the dates and times when character dining is available.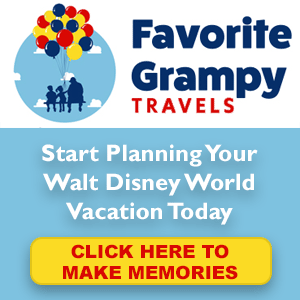 What is your favorite Disney Character Dining experience at Walt Disney World? Let me know in the comments below.