1
3 Words to Describe 'Avengers: Infinity War' Amazing – Awesome – WOW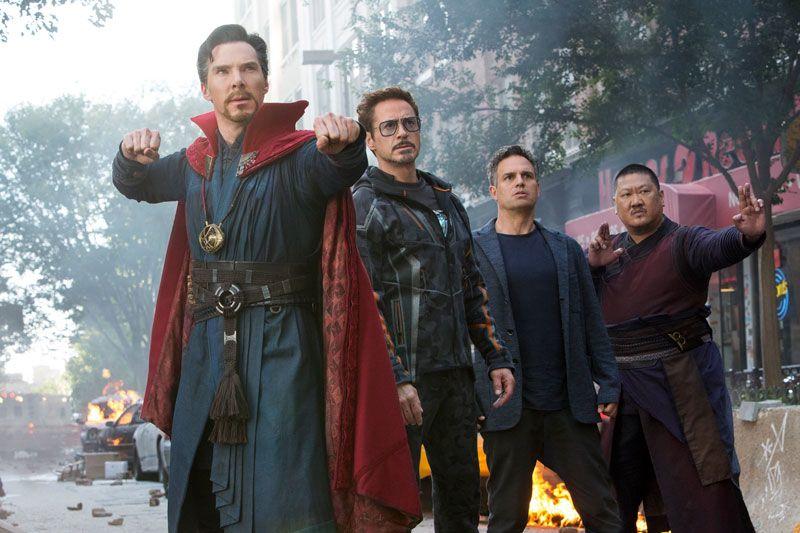 Favorite Grampy was super excited when he got the invitation from Disney to attend an advance screening of Avengers: Infinity War. Let me tell you just a little about my experience and the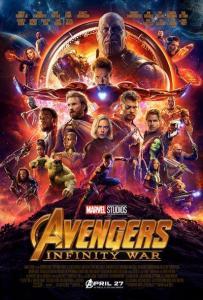 movie. And I do mean a little. I don't want to spoil it for you.
Right from the beginning, this 19th Marvel Studios film takes you on a roller-coaster ride of emotions and nonstop action that keeps you on the edge of your seat until the very end of the movie.
There are twists and turns at every corner.  It is the greatest ensemble of super heroes you have ever seen together.
Avengers; Infinity War is both funny and intense at the same time. It's the perfect mix of humor, drama, and action.
Avengers: Infinity War – The Story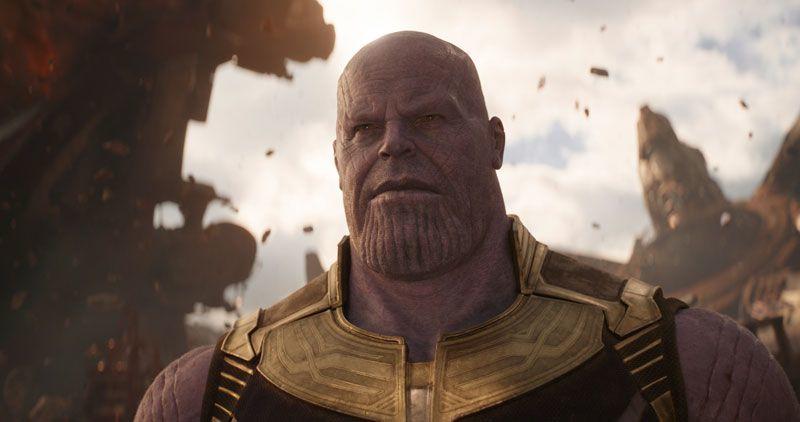 A dangerous menace has emerged, Thanos. He is the villain in Avengers: Infinity War. He is strong, powerful virtually indestructible and will stop at nothing to collect all six Infinity Stones. But he is a complex character and not just your average psychopath.
Sale
Rubie's Marvel Avengers: Infinity War Deluxe Child's Gauntlet
OFFICIALLY LICENSED Marvel: Avengers Infinity War costume accessory, look for Marvel, Disney, and Rubie's logo/trademark on packaging to help assure you've received authentic safety-tested item
Latex Infinity Gauntlet with attached plastic colored infinity "stones," stationary fist does not open
ONE SIZE: Designed to fit most children; measures approximately 11.6 Inches tall and 5.5 Inches wide (at widest point)
GROUPS / FAMILIES Combine with officially licensed Avengers: Infinity War costumes, look for Thanos, Iron Man, Iron Spider, Hulk, Teen Groot, Thor and all of your other favorite hero costumes and accessories in child, adult and pet sizes
FAMILY-OWNED, FAMILY-FOCUSED and based in the U.S.A. since 1950, Rubie's has classic and licensed costumes and accessories in sizes and styles for your entire family
Last update on 2020-02-25 / Affiliate links / Images from Amazon Product Advertising API
Thanos believes he has a mission. Of course, that mission includes wiping out half the life in the universe for what he believes is the greater good. The surprising thing is that you start to feel for Thanos.
The Avengers and their Super Hero allies are assembled to put a stop to Thanos before he gets all the Infinity Stones and puts an end to the universe.
I was excited to see that Wakanda plays a big role in Avengers: Infinity War and seeing the Black Panther again was awesome.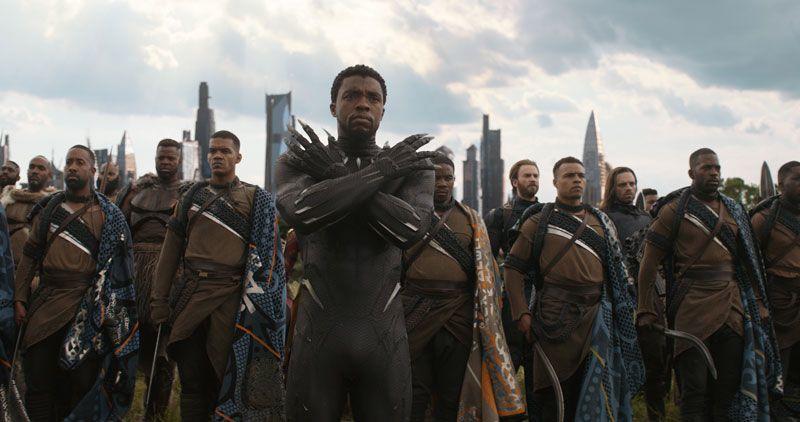 The stakes in Avenger: Infinity War are high, the challenges for the Avengers are the greatest they have ever encountered. The state of the universe lies in their hands in the ultimate showdown.
What are Infinity Stones?
"Before creation itself, there were six singularities. Then the universe exploded into existence, and the remnants of these systems were forged into concentrated ingots… Infinity Stones."

The Collector
The infinity Stones were created when the universe exploded into existence. They are the remnants of six singularities that were forged into concentrated gems that represent the six different elements of the universe, space, reality, power, mind, time, and soul.  They are the most powerful items anyone can possess. The person that possess all six of the Infinity Stones can control the universe.
[su_box title="Characteristics of Infinity Stones" box_color="#1c5a9c"]
Space Stone (Tesseract)
Color: Blue
Power: Used to control space and create advanced weaponry
Currently in possession: Asgard
Reality Stone (Aether)
Color: Red
Power: Ability to warp reality at will, immense strength, durability, powers, and subjective influence over the universe.
Currently in Possession: The Collector
Power Stone (Orb)
Color: Purple
Power: Increases physical abilities, allows manipulation of energy. Can obliterate an entire planet when unleashed.
Currently in Possession: Nova Corps
Mind Stone (from Loki's scepter)
Color: Yellow
Power: Subjugate the minds of others, bending them to the will of the user. Increased intelligence.
Currently in Possession: Vision
Time Stone (Eye of Agamotto)
Color: Green
Power: Able to control the flow of time.
Currently in Possession: Doctor Strange
Soul Stone
Color: Orange
Power: Unknown
Currently in Possession: Unknown
[/su_box]
The Credits Roll
The action and suspense lasted to the very end of the film. The audience reactions throughout the film were amazing. We felt every emotion of the characters.
Don't leave the theater too soon as there is one final scene at the end of all the credits that is a must see. I actually gasped as it played.
I have three words to describe Avengers: Infinity War …..
Amazing
Awesome
WOW
Avengers: Infinity War opens in theaters April 27. I am grabbing the grandkids and a bunch of friends and seeing this movie again this weekend. It's 5 stars!!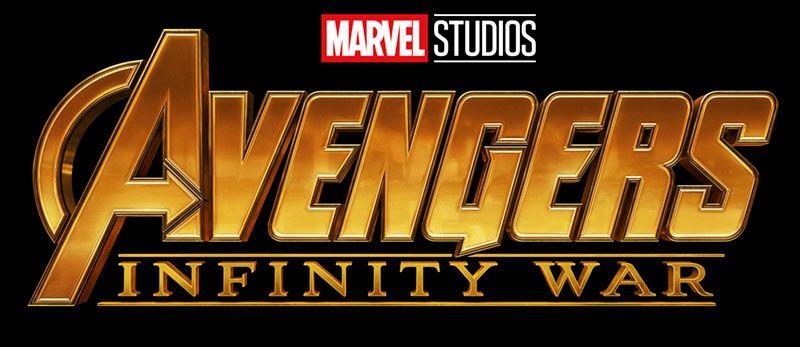 MARVEL STUDIOS
Website and Mobile site:  http://www.marvel.com/avengers
Like us on Facebook: http://www.facebook.com/avengers
Follow us on Twitter:  http://www.twitter.com/avengers
Instagram: https://www.instagram.com/marvel
Genre:                          Action-Adventure
Rating:                          PG-13
U.S. Release date:        April 27, 2018
Running Time:               154 minutes
Directors:                      Anthony and Joe Russo
Producer:                      Kevin Feige
Executive Producers:     Louis D'Esposito, Victoria Alonso, Michael Grillo, Stan Lee
Screenplay by:              Christopher Markus & Stephen McFeely
Actors:
Thanos (Josh Brolin)
Tony Stark a.k.a. Iron Man (Robert Downey, Jr.)
Steve Rogers a.k.a. Captain America (Chris Evans)
Steven Strange a.k.a. Doctor Strange (Benedict Cumberbatch)
Thor (Chris Hemsworth)
Loki (Tom Hiddleston)
Bruce Banner a.k.a the Hulk (Mark Ruffalo)
T'Challa a.k.a Black Panther (Chadwick Boseman)
Peter Parker a.k.a. Spider-Man (Tom Holland)
Vision (Paul Bettany)
Wanda Maximoff a.k.a. Scarlet Witch (Elizabeth Olsen)
James Buchanan "Bucky" Barnes a.k.a. the Winter Soldier (Sebastian Stan)
Natasha Romanoff a.k.a Black Widow (Scarlett Johansson)
James Rhodes a.k.a. War Machine (Don Cheadle)
Sam Wilson a.k.a. Falcon (Anthony Mackie)
Peter Quill a.k.a. Star-Lord (Chris Pratt)
Gamora (Zoe Saldana)
Drax the Destroyer (Dave Bautista)
89P13 a.k.a. Rocket Raccoon (Bradley Cooper)
Groot (Vin Diesel)
Mantis (Pom Klementieff)
Shuri (Letitia Wright)
Okoye (Danai Gurira)
Wong (Benedict Wong)
Pepper Potts (Gwyneth Paltrow)
M'Baku (Winston Duke)