Disney World To Ban Wagons, Oversized Strollers, Smoking and Ice
Starting May 1, 2019 Disney World and Disneyland will be banning wagon strollers, all smoking inside the parks, and loose ice as their list of prohibited items grows.
STROLLERS
Disney has always banned regular wagons that are pulled. Stroller wagons like the Keenz Stroller have been allowed since they were pushed and are a certified stroller.
Beginning May 1, Disney is adjusting their guidelines on stroller sizes, which will require them to be no larger than 31″ (79cm) wide and 52″ (132cm) long. The good news – many strollers on the market, including many double jogging strollers, fit within these size guidelines. Pull wagons have not been permitted in Disney parks but now, beginning May 1, stroller wagons will also no longer be permitted. These stroller wagons had been permitted.
Even though the Keenz stroller wagon is only 26.5"wide and x44" long, and falls well below the size limit, Disney has included them in the large stroller ban.
Favorite Grampy's grandchildren loved the wagon stroller. Plus it held all of our shopping bags and kid supplies. We are going to miss the wagon strollers.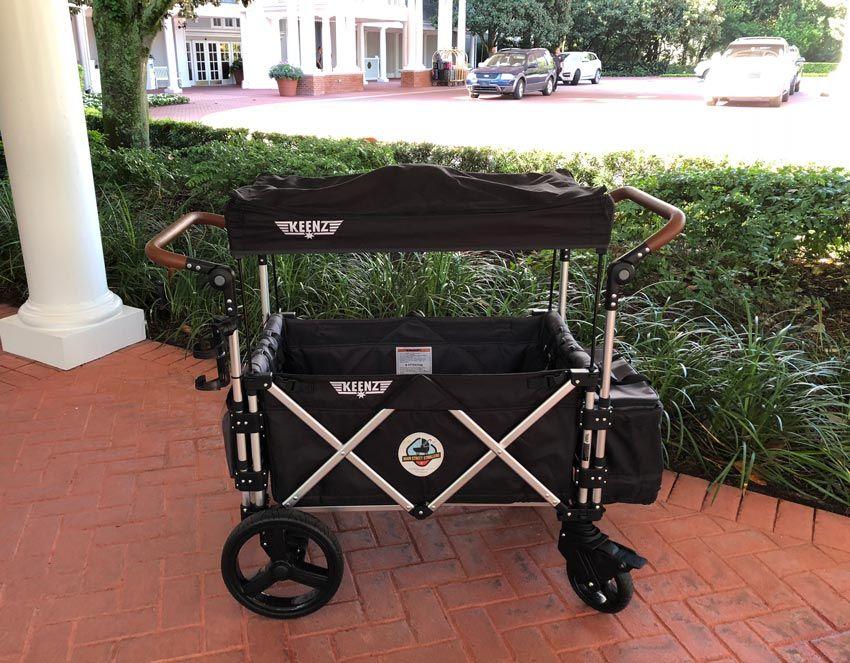 I guess we are going to have to rent a hard plastic double stroller from Disney. The grandkids just "love" those!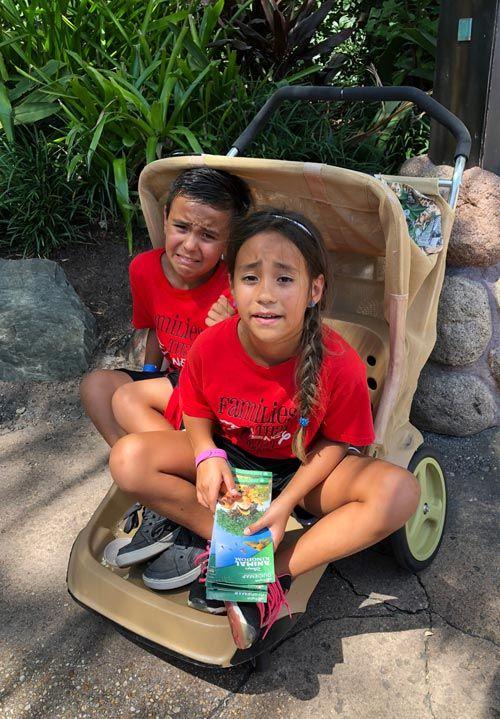 SMOKING
Also beginning May 1, smoking areas will no longer be present inside Walt Disney World or Disneyland theme parks, water parks, ESPN Wide World of Sports Complex or Downtown Disney in California.
The theme parks include the Magic Kingdom, Epcot, Hollywood Studios, Animal Kingdom and California Adventure.
Sounds like smoking still may be allowed at Disney Springs at the Walt Disney World Resort in Orlando.
LOOSE ICE 
Banning Ice? Really? Well beginning immediately, if you plan to bring a cooler bag to store snacks and drinks for the theme parks or water parks, it's important to know that loose or dry ice are no longer permitted in the parks. Frozen cold packs are allowed.
FG TIP: Favorite Grampy and the Family freeze some bottles of water the night before and put those in our cooler bag to keep our water and snacks cold.
For additional information on prohibited items check out the infographic below about Disney's stroller wagon, smoking and ice bans.
For updates, visit Disney's FAQs at DisneyWorld.com/RulesFAQ and Disneyland.com/RulesFAQ.
So what are your thoughts on these new bans? Leave Favorite Grampy a comment below.